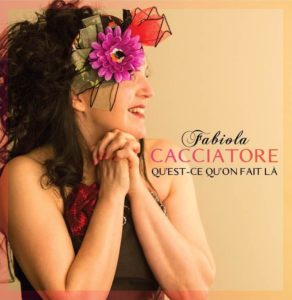 Lyrics: Karine Ullern
Music: Fabiola Cacciatore with John Hagopian
I love this song. A beautiful musical adventure between France and Canada. Lyrics written by my girlfriend in France, Karine Ullern, on behalf of artist and author Rose Sophie. This sweet song, with a pop sound and intelligent and picturesque lyrics tells the story of famous characters, perhaps Barbie and Ken, who are stuck in a postcard, beach. The melody repeated on the ukulele that I created reminds us of the waves of water and the good weather. All this with a winning arrangement from John Hagopian.
Check out the entire album!
Photo by Concordia University, photo by Lisa Graves