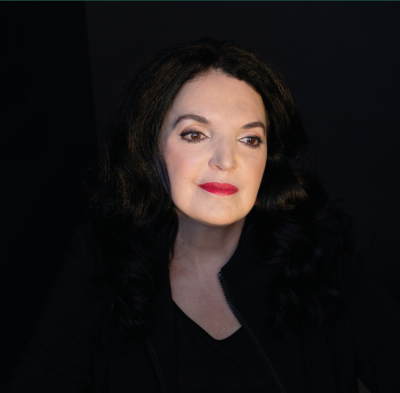 Montréal, February 8th, 2021 – At the start of February, singer-songwriter Fabiola Cacciatore offers her new single Nous deux to warm the hearts of lovers just in time to celebrate Valentine's Day.
With this ballad, the artist sings another side of love. This side where in every way love does not seem reciprocal, however, there is a person who refuses to give up hope. And this person is struggling to make this love impossible, possible.
Nous deux, oui nous deux
C'est un amour qui semble impossible
Mais je veux y croire
Car je t'aime et je t'aime encore
This song aims to highlight the reality of eternal romantics who want love to be mutual. With lyrics written by Karine Ullern and a sound arrangement by John Hagopian, Fabiola Cacciatore sweet voice inspires couples to believe in love and fight back despite the difficult times that may stand in their way.
Press release
Download the press release (PDF)
About Fabiola Cacciatore
Graduated from Concordia University with a BA in Fine Arts, Music, Specialization in Vocal Performance and Opera, Fabiola Cacciatore is not an artist like any other. She is the founder and owner of her own singing school La Bonne Voix.
Known for her stage presence, she has collaborated with many Quebec artists and sung in front of more than 40,000 spectators. His musical originality as well as his revealing lyrics leave no one indifferent.
With many years of experience, Fabiola Cacciatore has won several awards. Her single Landed by Mistake reached No. 37 on the charts and received the Talcan Merit Award, an honor that rewards emerging artists. Another of her accomplishments, Billie Vit rose to the number one position on the Quebec charters.
Listen to the single :