What we are
Proin gravida nibh vel velit auctor aliquet. Aenean sollicitudin, lorem quis bibendum auctor, nisi elit consequat ipsum, nec sagittis sem nibh id elit. Duis sed odio sit amet nibh vulputate cursus a sit amet mauris. Morbi accumsan ipsum velit. Nam nec tellus a odio tincidunt auctor a ornare odio. Sed non mauris vitae erat consequat auctor eu in elit. Class aptent taciti sociosqu ad litora torquent per conubia nostra, per inceptos himenaeos. Mauris in erat justo. Nullam ac urna eu felis dapibus condimentum sit amet a augue. Sed non neque elit. Sed ut imperdiet nisi. Proin condimentum fermentum nunc. Etiam pharetra, erat sed fermentum feugiat, velit mauris egestas quam, ut aliquam massa nisl quis neque. Suspendisse in orci enim.
Meet The Team
Pellentesque habitant morbi tristique senectus et netus et malesuada fames ac turpis egestas.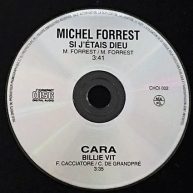 Billie Vit
WINNER of the Québec en chanson competition, this song reached #1 on the Québec charts, spurring spots on TV. At the time, Fabiola went under the name CARA. The EP was combined with QEC runner up Michel Forrest. See video.