First met Guy over the phone back in May 2016 to discuss a possible mastering project for me.
I recall Guy's voice being so calm it was addictive.
We spent quite a bit of time discussing the steps to getting songs mastered.
Guy is the kind of individual who makes you feel comfortable immediately when you meet him. Not to mention he is a mastering genius.
With not knowing what to expect of mastering, I went with the flow.
The music files were sent prior and Guy went to work.
He called us in July to come and have a listen and to get our first impression. Our first meeting was set.
Since it was a supper date, my partner and I offered the meal and Guy supplied the wine.
We served the meal in one of the studios, and he set a table. We all started eating and talking and having a great time, and for the next two hours, all we did was talk and laugh.
Guy has many stories to tell, having been in the industry for some time.
Following this great meal, we moved to the mastering studio and began listening to the songs he had worked on.
My first impression was great! I sounded like myself and was pleased with the overall balance between the voice and the music.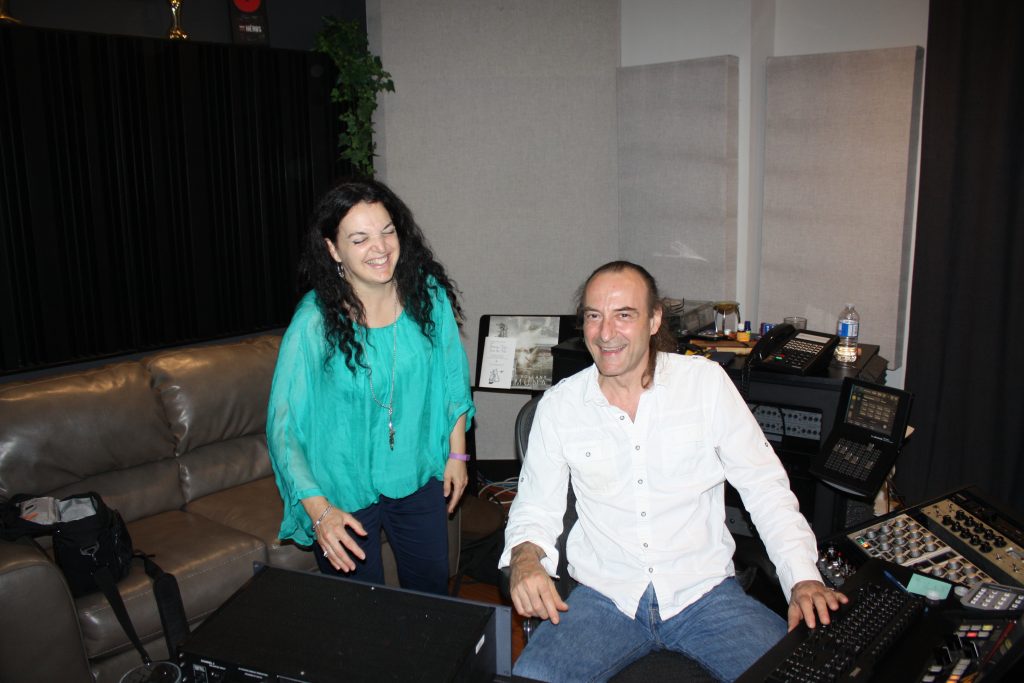 The songs sounded unbelievably good. We went through each song (16) and time stopped for the next three hours.
What a great job he did with the songs.
I had such a feeling of accomplishment, after all of the hard work, my Album It's My Dream came alive.
After coffee and Sambuca and more listening the evening came to a sad close. We said our goodbyes and we headed home.
We rushed impatiently to the car to put the CD on and began listening to the songs again until the wee hours.
Still listening…still amazed by it all.
As we arrived home, before getting out of the car, my partner looked at me with belief and said "You've made it Fab."
I said thanks with a smile….
I will always remember this moment and will forever be touched when I tell this story…..